Lens - CBL PLASMA MIRROR S3, VLT 15%
If you're looking for the widest field of vision ever engineered in a ski and snowboard goggle that offers a smaller or universal fit--while also providing unrivaled comfort, a design that's compatible with any helmet, and a lens that defeats flat light--then the SHRED. Smartefy is the goggle for you. The Smartefy's CONTRAST BOOSTING LENS™ (CBL) and NODISTORTION™ technology enhance contrast and image definition while SHRED.wide™ maximizes field of view, boosting your confidence, performance, style, and fun.
Spec:
LENS | Ultra-high-optical-precision molded, spherical double lens with tapered thickness to optimize vision at all angles and enhance impact protection. | 100% UVA-UVB-UVC protection | Super Anti-Fog
FRAME | Width: 180 mm | Height: 100 mm
STRAP | Width: 40 mm | Double silicone line backing | 2-point slide adjustment system
WEIGHT | 140 g
SUGGESTED FIT | XS to M helmet size
SHRED. CONTRAST BOOSTING LENS™
Enhances image contrast and definition for all weather and light conditions.
SHRED.wide™ 
Goggles designed and engineered to maximize your field of view.
SHRED. NODISTORTION™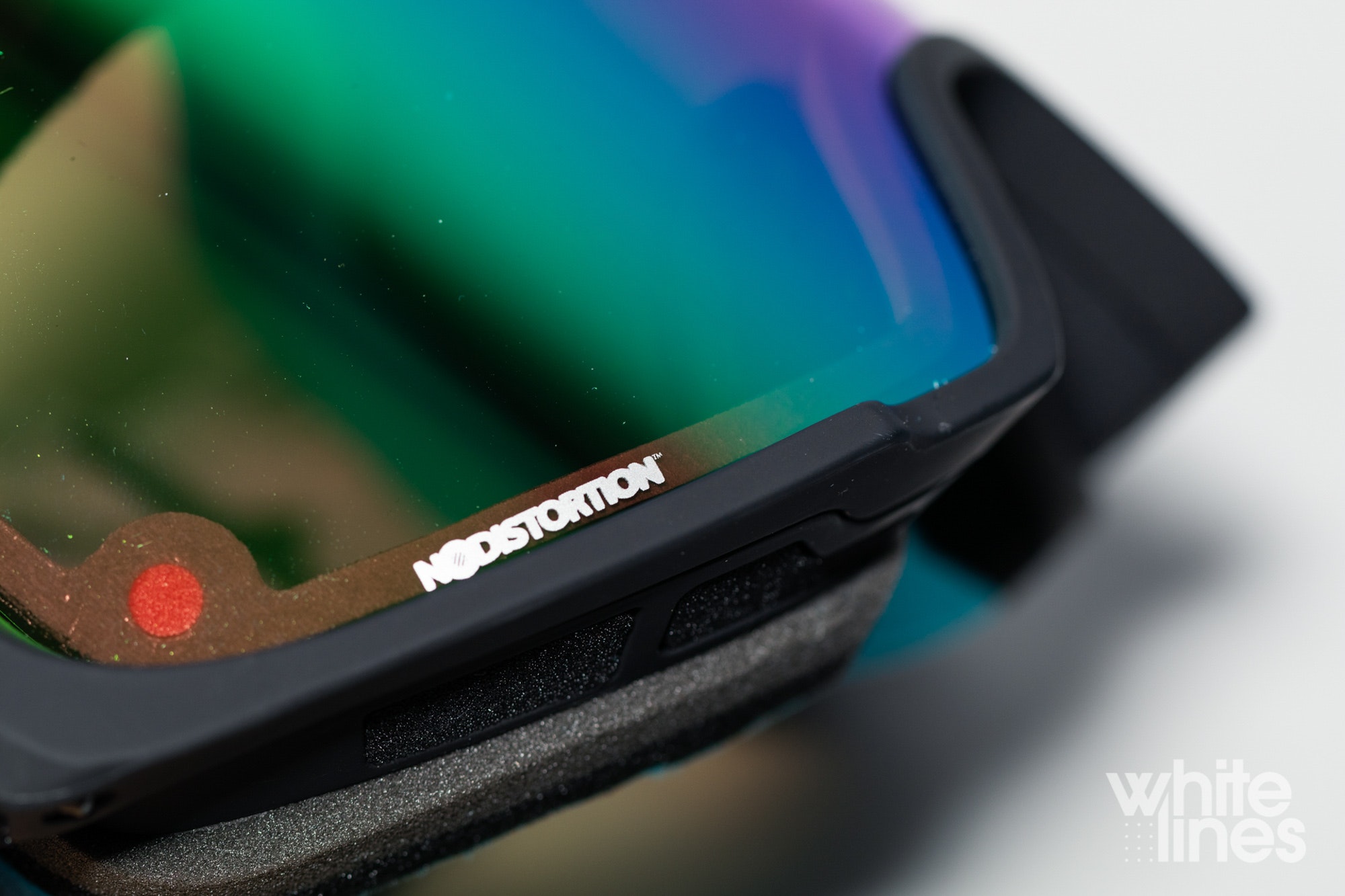 Pressure regulation valve technology to provide crystal clear vision during altitude change.
SHRED. NOCLOG™
Hydrophobic treatment on vents to reduce clogging from snow or water and help prevent fogging.